Huge advancements have been made in education around the teaching of pupils with dyslexia. Teachers are more keenly aware of the techniques required to enhance dyslexic student's progress. One of the issues many dyslexic pupils face on a daily basis is visual stress. Students with dyslexia often struggle to read small black font on a white background, in particular reading from a whiteboard at the front of he class. A simple solution is to change the colour of your whiteboard. There is research to suggest that pale coloured backgrounds are the easiest for the majority of people to see clearly. That is why Visco is now offering an effective alternative with our Dyslexia Friendly ColourBoards.
Our Dyslexia Friendly ColourBoards have proved to be a success around the UK. The soft pastel colours have been designed to help with some visual stress conditions to allow fully inclusive learning conditions throughout the classroom, giving every pupil an equal chance to learn.
We recently replaced all the standard whiteboards at Lakeside Academy in Milton Keynes with our Printed  Dyslexia Friendly Colourboards. These attractive and colourful magnetic boards are used instead of traditional paper backed boards.
The benefits include savings on materials and endless staples and creating multi-use boards that can be changed frequently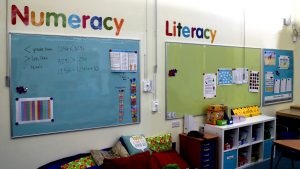 "Visco Solutions created bespoke boards to our exact specification, we chose the size to fit in with the space we had in our classrooms and chose pastel colours, which our students find calming.We have always received a professional, but helpful and friendly service – this is a family business and the passion and dedication from all staff from the start of the process to the end is exceptional".