At Visco Solutions, we understand that one whiteboard design isn't going to last forever. As your company begins to grow you may find that your printed whiteboards designs are no longer sufficient and you have new goals that you want to achieve. That's why the Magnet Overlay is the ideal product for Continuous Improvement.
The Magnet Overlay is the perfect tool for ever-changing designs, as its magnetic capabilities allow you to simply place a new printed design over the top of your old one, saving you the cost of having to replace your full Printed Whiteboard.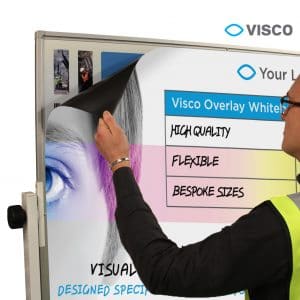 If space is also an issue, the Magnet Overlay allows you to interchange numerous designs with only the need for one magnetic board. Simple to remove and install, the Magnet Overlay can be rolled up and stored ready for its next purpose.
3TRPD have been purchasing our Magnet Overlays for the last couple of years. They are leading provider of plastic and metal Additive Manufacturing (AM) services throughout the UK and Europe, supplying 50% of the UK market. We asked the decision maker a couple of questions on what they thought about the magnet overlay as a product.
Benefits of having a magnet overlay than having a standard printed board?
A magnetic overlay embodies the lean manufacturing philosophy. We can re-use old boards, change out-of-date designs, incorporate requirement updates and replace damaged boards without buying a new board, removing and disposing the old one and installing a new one. We just peel off the old and slap on the new.
Why the Magnet Overlay is a good product for continuous improvement/5S?
The overlay still allows a magnetic attraction so we can use CI and 5S magnets such as "GOOD", "BAD", face photos and project tickets to help manage and drive sustained change.
Testimonial about Visco's products and services. 
We have installed dozens of boards and have got first class prints, good prices and a responsive customer service. We hope to maintain our relationship for the long-term.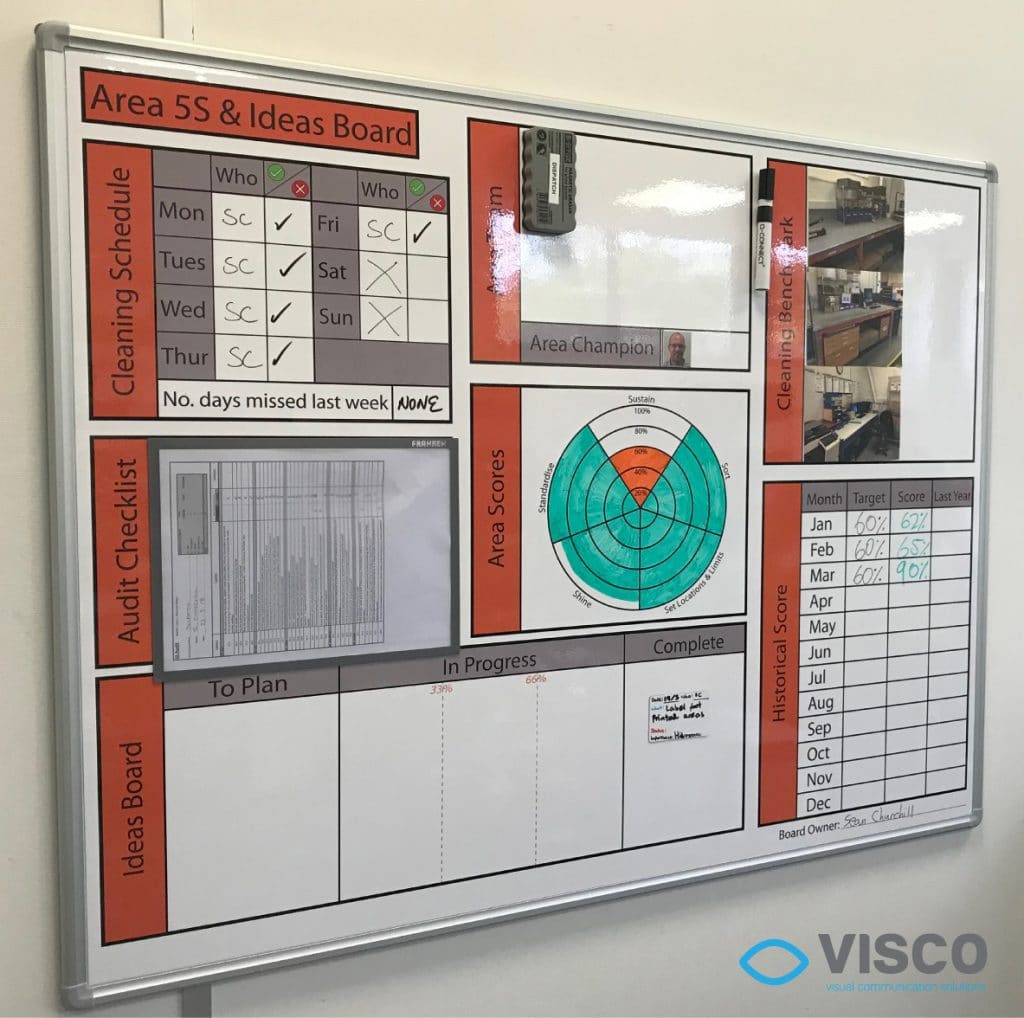 To see more details on our magnetic overlay, please click here